Have you ever noticed how salons and spas usually have a distinctive aromatic scent that makes us feel relaxed even before we start the treatment? One of the popular aromatherapies loved by many is probably the scent of roses, which has a calming, musky, and romantic character. The combination of these three characteristics in roses instills both a sense of calm and a feeling of uplifted spirits.
Not only are roses popular for aromatherapy, but they are also often used in skincare because they are high in antioxidants and have anti-inflammatory properties. If you are curious to try the benefits of roses, get to know the Kleveru Rose and Sea Buckthorn Pink Mask!
What is the Rose and Sea Buckthorn Pink Mask?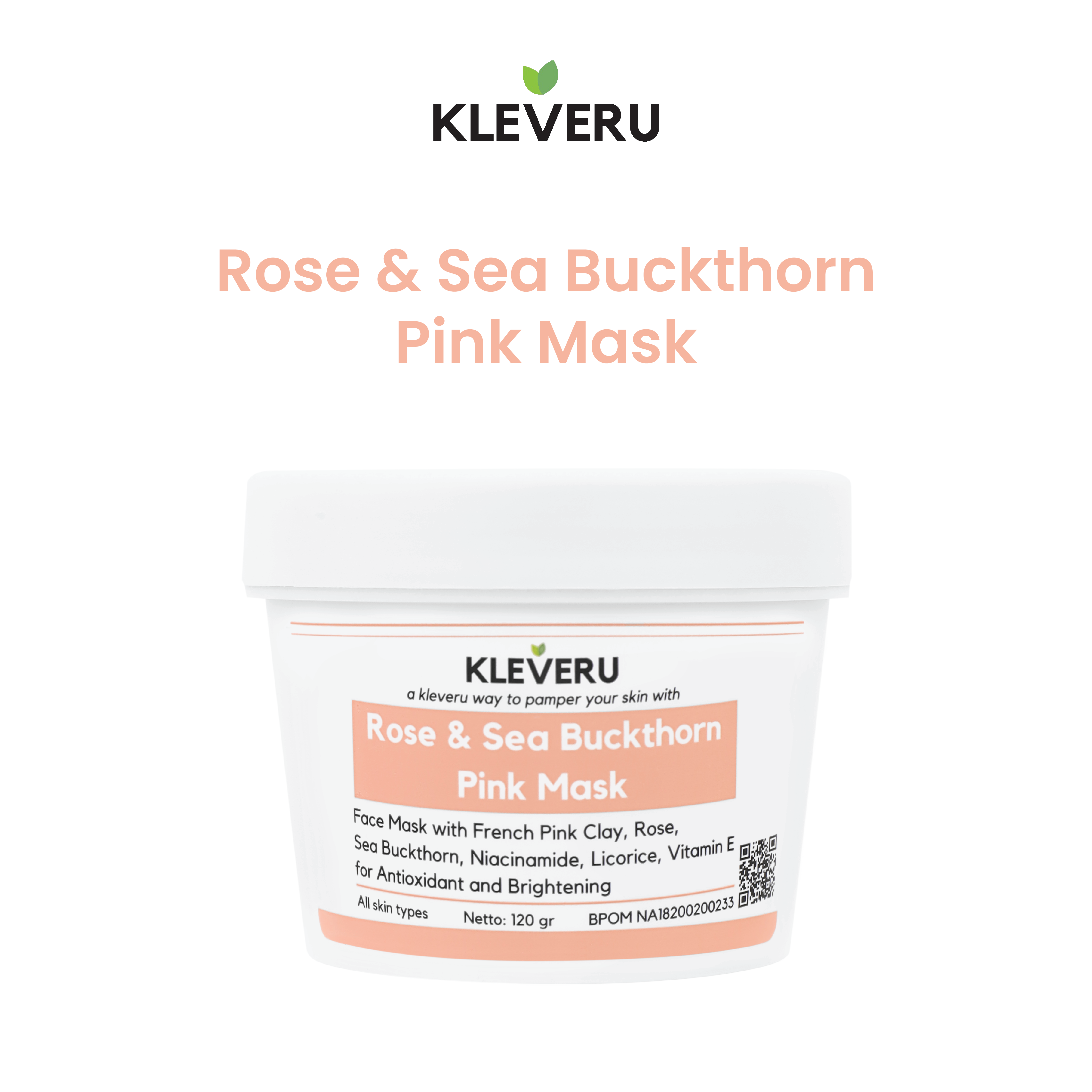 This scrub-free clay mask contains 13 premium key ingredients that are able to cleanse the skin and help fight the negative effects of free radicals. It is equipped with Premium Rose Essential Oil, which provides a luxurious and calming aroma. The Rose and Sea Buckthorn Pink Mask is also enriched with 8 antioxidant combinations, including Rosehip Extract, Sea Buckthorn, Niacinamide, and Vitamin E, which can help brighten the skin, fight signs of aging, and conceal blemishes.
Equipped with French Pink Clay, Kaolin, Bentonite, and AHA as exfoliating agents, this soft-textured-pink mask will surely deep cleanse your skin without leaving any bad residue. That makes this product a complete package to detoxify and nourish the skin to make it brighter, moister, and healthier.
How is the best way to apply?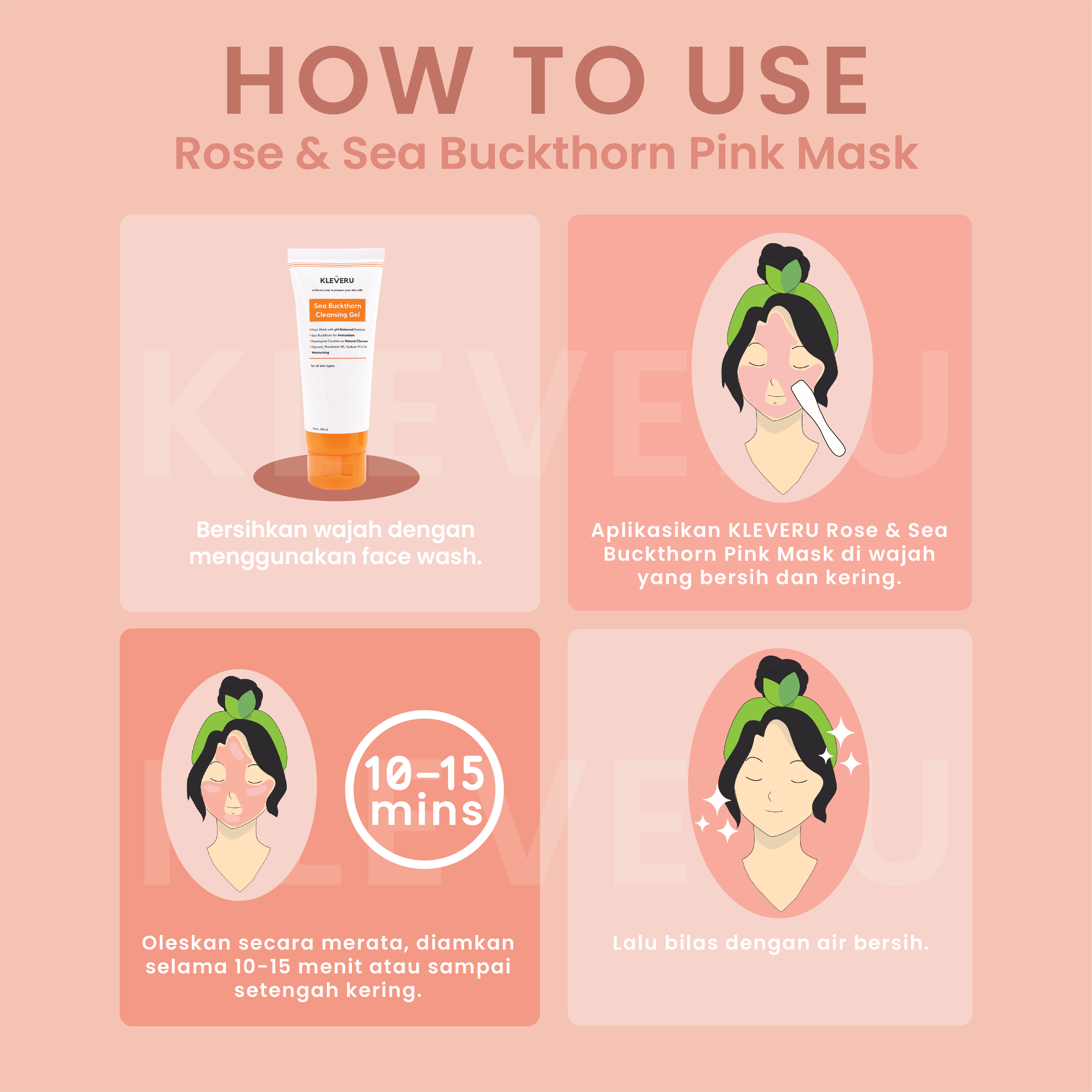 As an exfoliating mask, Rose and Sea Buckthorn Pink Mask is recommended to use 2-3 times a week. You can either use it in the morning or at night. However, always make sure that you use sunscreen after during the day to prevent skin exposure to sunlight.
Come on and give it a try now! The salon-like treatment is coming to you!